Friday 14 September 2012
Josie Gibson: Luke hasn't got much banter but guys with all the chat are the ones who cheat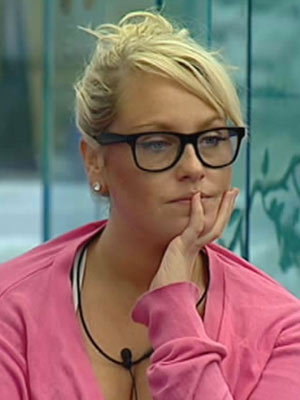 Josie Gibson realises the grass isn't always greener
Josie Gibson is feeling close to fiancé Luke Sanwo again after spending an evening out on the town apart.
'I hadn't been out long when he called to say he was coming back early because his friend's girlfriend had tried to fix him up with her mate,' Josie, 27, tells us.
'I'd have been jealous but he showed me a picture of them both - a cross between Jimmy Hill and Hulk Hogan's love children.
'Besides being upset, as his girlfriend, I think it's out of order to do that to another woman's bloke.
'When he came to meet me and my beyatches in the club, we had a proper dance and a bit of a grope and a flirt.
'For one night only we were Bristol's answer to John Travolta and Olivia Newton-John.
'Because he went off and did his own thing, I was able to miss him, so when he came back I was very pleased to see him.
'Luke hasn't got as much banter as I'd like, but the ones with the chat are normally the cheating gits.
'If I went out with the male equivalent of me, it'd be awful.'
Read Josie Gibson's column Just Josie! in Now magazine dated 17 September 2012 - out now!
SEE PICTURES At home with Josie Gibson>>
MORE PICTURES Josie Gibson and John James' love story>>
EXCLUSIVE PICTURES Big Brother winner Josie Gibson gets naked for Now>>