Wednesday 12 September 2012
US Open tennis winner Andy Murray to propose to girlfriend Kim Sears after 7-year romance?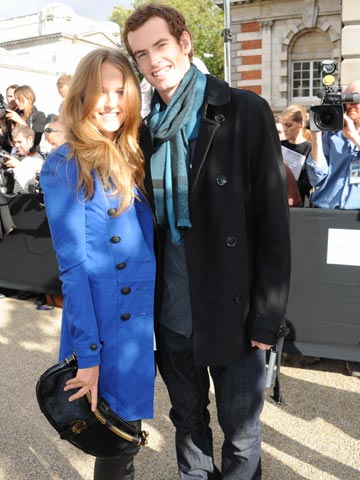 Andy Murray and Kim Sears met in 2005
Andy Murray fans are hoping he's about to propose to long-term girlfriend Kim Sears.
This week the Scottish tennis ace become the first male British tennis player to win a Grand Slam final since 1936 and now Andy is ready to focus on his personal life.
'It would not surprise me in the least to see him marry Kim,' says sports psychologist Roberto Forzoni, who's worked with Andy.
'She has brought him a calmness off court and helped him settle down.'
Andy, 25, and Kim, 24, got together in 2005, split temporarily in 2009 but reunited a few months later.
Kim is a regular at Andy's matches and was sat in the audience with his mum Judy Murray when he beat Serbian Novak Djokovic to win the US Open.
'She is the rock behind his success,' Roberto tells the Daily Mirror.
'She is someone Andy can really rely on, she has always been a shoulder for him to lean on in the hard times.
'She is now enjoying the best time of his life with him. They are a perfect match.'
NEW PICTURES Andy Murray and Kim Sears: A love story in pictures
SEE PICTURES Kate Middleton and sister Pippa cheer on Andy Murray in Wimbledon final against Roger Federer
SEE PICTURES Niall Horan and One Direction fly from London to Manchester with fans to raise money for Comic Relief
Anna Duff