Wednesday 12 September 2012
Cheryl Cole tells mum Joan: Just let me be happy with Tre Holloway - he's no gold-digger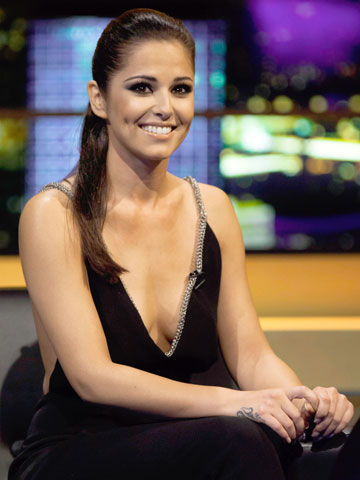 Cheryl Cole's scared her mum will try to ruin her new relationship
Tre Holloway's the first man Cheryl Cole has gone public with since she was betrayed by love rat ex Ashley.
But Now can reveal he was the subject of an emotional row between the singer and her mum Joan Callaghan, 53.
A source says: 'Cheryl's told her mum how wonderful Tre's been.
'But instead of being pleased for her daughter, Joan has doubts.
'She's worried Tre could be after her money.'
Cheryl, 29, has always valued Joan's opinion, but she's fuming about her negative response to Tre, 26.
Our source adds: 'Cheryl told Joan she can't be single for ever.
'She reminded her mum that dating someone famous means risking public humiliation - girls always targeted Ashley because of his money and fame.
'She's tired of Joan inferring that someone with a regular job has to be a gold-digger.
'She feels like she can't win.
'Cheryl's happy for the first time in ages, so she's begged her mum not to ruin her relationship.
'But Joan's priority is making sure Cheryl doesn't get hurt again.'
Read the full story about
Cheryl Cole
and
Tre Holloway
in Now magazine dated 17 September - out now!
NEW PICTURES Cheryl Cole's hair history - cornrows to curls>>
NEW PICTURES Cheryl Cole's style file>>
NEW PICTURES Cheryl and Ashley Cole: Their love story>>