Wednesday 12 September 2012
Alex Reid rages: Chantelle Houghton's trying to ruin me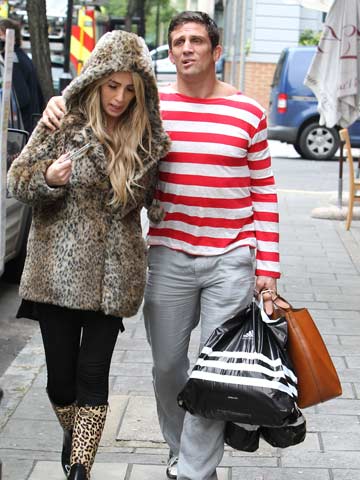 Alex Reid is back at the family home but things are tense
Sat alone in a police cell for 12 hours after his shock arrest last week, there was only one person on Alex Reid's mind: Chantelle Houghton.
But instead of pining for a reunion with fiancée Chantelle - mother to his 10-week-old daughter Dolly - Now can reveal that Alex was actually trying to figure out if his arrest was all part of a master plan on her part to publicly paint him as a villain.
For the first time since Alex was taken into custody on suspicion of criminal damage and using violence to gain entry to their home, we can disclose the reason the 37-year-old believes Chantelle called the police.
Speaking to a pal last week, he said: 'Everyone thinks she's this poor little girl, but she deliberately locked me out of the house, knowing the reaction it'd get.
'She knows what buttons to press.
'I'm sick of being portrayed as the bad guy.'
On Friday Chantelle, 29, announced she and Alex were over.
'Unfortunately I have had no option but to end my relationship with Alex,' she announced on Twitter.
Read more about Chantelle Houghton and Alex Reid in Now magazine dated 17 September 2012 - out now!
SEE PICTURES Chantelle Houghton in Celebrity births 2012>>
SEE PICTURES Celebrity baby names A to Z>>
SEE PICTURES Big Brother's Chantelle Houghton and Preston's love story>>