Tuesday 11 September 2012
Kate Middleton begs Prince William: Is there anything I should know?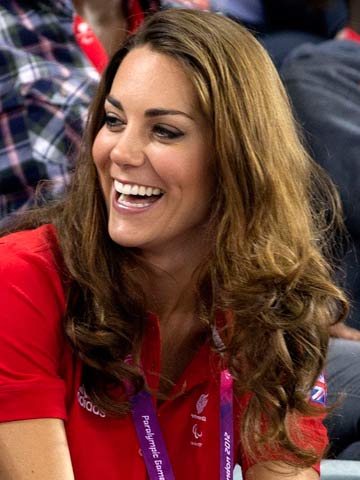 Kate Middleton keeps smiling
After naked photos of Prince Harry partying in Las Vegas were leaked last month, the Duchess of Cambridge now worries Prince William could be caught up in an embarrassing scandal of his own.
Kate, 30, fears her husband, also 30, could be targeted by gold-diggers out to make a fast buck.
A royal insider tells Now: 'There's no suggestion William has cheated - that's the furthest thing from Kate's mind.
'But Wills does like to have a lads' night out.
'And she's also thinking back to when they split for three months in 2007 and fears women he partied with then could come out of the woodwork and try to make money from him by selling their stories.'
Read the full story about Kate Middleton and Prince William in Now magazine dated 17 September 2012 - out now!
NEW PICTURES Kate Middleton and Prince Harry enjoy London 2012 Closing Ceremony without Prince William
SEE PICTURES Kate Middleton cuddles Prince William with Prince Harry as Chris Hoy wins 5th Olympic gold
SEE PICTURES Tennis fan Pippa Middleton braves the rain in denim