Thursday 06 September 2012
OMG! Alex Reid arrested on suspicion of breaking into Essex home he shares with Chantelle Houghton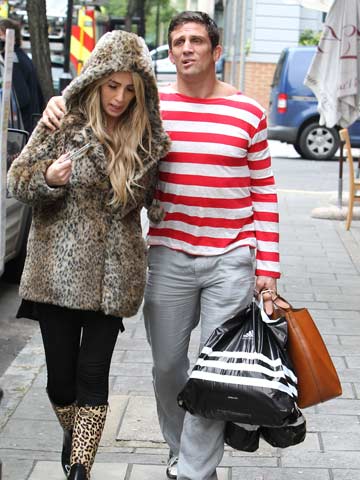 Chantelle Houghton and Alex Reid had been together for 6 months when they got engaged
Alex Reid was arrested yesterday on suspicion of breaking into the Essex home he shares with Chantelle Houghton following a 'disturbance' in the early hours of the morning.
'Police were contacted just before 1.30am this morning with reports of a disturbance at a property in... Brentwood,' an Essex Police spokesperson told Mail Online.
'A 37-year old man from Brentwood was arrested on suspicion of criminal damage and using violence to secure entry, and is currently in police custody.'
The Celebrity Big Brother winner was heard shouting, 'Let me in, f*cking let me in' before the incident but, after questioning, was released without charge.
Chantelle is believed to have thought Alex was staying at his mum's house and 'feared for her life' when she heard someone trying to get into the locked house.
The29-year-old gave birth to the couple's daughter Dolly in June but their relationship has recently been strained.
Alex has been trying to patch things up with his fiancée.
'He wants to make it work but they're rowing constantly,' says a friend.
'They're now living in separate rooms. He doesn't want to give up - but it could be too late.'
Representatives for Alex and Chantelle have declined to comment.
SEE PICTURES Chantelle Houghton in Celebrity births 2012>>
SEE PICTURES Celebrity baby names A to Z>>
SEE PICTURES Big Brother's Chantelle Houghton and Preston's love story>>
Anna Francis