Friday 07 September 2012
Seriously, Ashley Cole, why won't you leave Cheryl alone?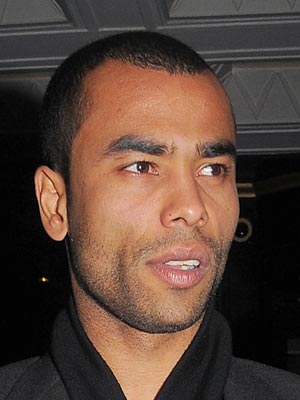 Ashley Cole can't move on from Cheryl
Ashley Cole
, 31, didn't just contact
Cheryl Cole
to check she was OK after her recent car crash -
Now's
learnt that he even offered to fly out to the
US
to see her!
A
source says: 'It was never going to happen because the football
season's started, but he knew it was an offer she'd appreciate.'
Cheryl, 29, was left with a bloody nose after the accident in LA last week, when manager Will.i.am, 37, smashed the Cadillac they were travelling in into another car following a late-night recording session.
'Ash got a call telling him about the accident and the first thing he did was text Cheryl to check she was OK,' says our insider.
'He was really worried and he blames Will for putting her in danger. Cheryl replied, reassuring him she's "fine, but all shook up".
'Ash was planning to send her some flowers as soon as she got back to the UK.'
But it seems Ashley's regular contact with Cheryl, 29, has left new man Tre Holloway scratching his head with confusion.
The dancer's unable to understand why Chezza still maintains contact with the love rat footballer, who she divorced in 2010 following a string of cheating revelations.
Read more about Cheryl and Ashley Cole in Now magazine dated 10 September 2012 - out now!
NEW PICTURES Cheryl Cole wears nude dress to meet Prince Charles
SEE PICTURES Cheryl and Ashley Cole: The story so far