Tuesday 21 August 2012
Joey Essex tells Dan Wootton his saucy summer confession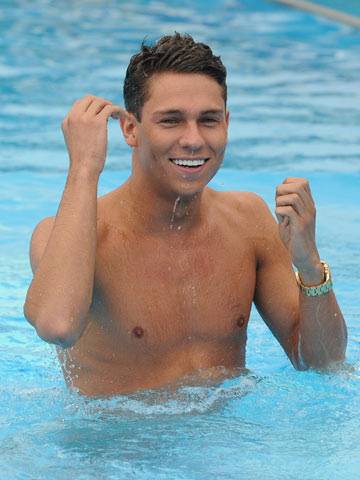 Joey Essex enjoys skinny dipping
Joey Essex
wildest summer holiday was when he was a teenager.
'I went to the Greek island of Zante when I was 17,' Joey, 22, tells Now's Dan Wootton.
'It was so weird - when I first got off the coach, I found my mate lying outside the hotel on a stretcher with blood all over him.
'He said he'd been beaten up when he was drunk. It literally was just like The Inbetweeners Movie.'

Joey has only 'got close' to having sex on the beach but he has happy memories of love under the sun.
'It was years ago in Marbella, with a girl from home who I'd known since I was little,' he recalls.
'We sort of had a romance - I was only 15.

'I got completely naked and jumped in the pool for the first time.'
Read more of Dan Wootton's celebrity summer confessions in Now magazine dated 27 August 2012 - out now!