Saturday 08 September 2012
Peter Andre: I don't like it when my girlfriend Emily MacDonagh is called a 'toygirl'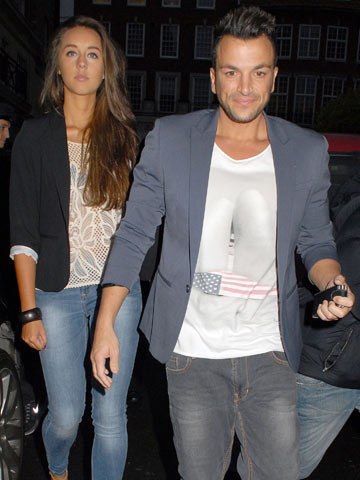 Peter Andre and Emily MacDonagh were friends before they started dating
Peter Andre wants Emily MacDonagh to be accepted as the woman in his life.
Pete is 16 years older than 23-year-old medical student Emily and is annoyed at some of the media's reaction to the age gap.
'She is someone I have a lot of respect for,' says Pete, 39.
'So when they were saying, "Pete's toygirl," I felt bad for her family. I rang Dr Ru [Emily's dad] and he said, "I know it's not you" but I wanted him to know people will realise Emily is a classy girl.
'To be honest, we haven't had much flack. It's just that phrase "toygirl". I felt bad for her family and it wasn't a nice description of her.'
The singer, who was friends with Emily for 18 months before their relationship began, worried about how his girlfriend would cope with press attention the first time they were snapped together.
'We walked out the hotel and I just smiled, but she was scared,' recalls Pete.
'I remember afterwards, she said her fist was clenched because she didn't know what to do. Poor thing.
'I always told her it might happen, though.'
SEE PICTURES Katie Price and Peter Andre - after the love split
PICTURES Peter Andre and Amy Childs party at Sugar Hut
SEE PICTURES Peter Andre's night on the town with Nicola McLean and Chantelle Houghton
Anna Francis