Saturday 08 September 2012
The Saturdays' Mollie King: I don't drink and have never been drunk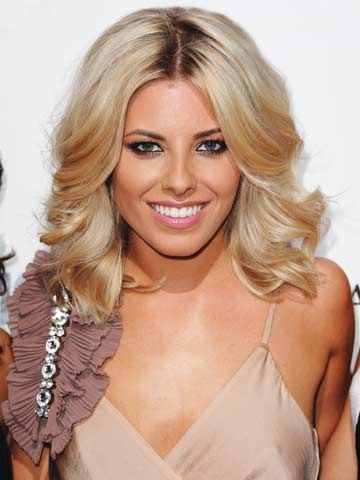 Mollie King is no boozer
Mollie King has revealed that she's teetotal and has never been on a bender.
The blonde Saturdays star feels she ought to know not what a hangover is like, but it's still a mystery.
'I don't drink and have never been drunk,' says Mollie, 25.
'At some point, I need to be able to say, "Oh, I know what a hangover feels like," but I haven't had one yet.'
Mollie and bandmate Frankie Sandford recently got lost in a scary district of Los Angeles after going for a walk one night.
'They thought it would be fun to hop on the bus to Downtown LA. Downtown looks great during the day, but after dark it's a different place,' a source told the Daily Star.
'It's not safe for 2 young girls. Even locals avoid going. To make things worse, they got lost and ended up in South Central LA - which is home to notorious gangs.
'This is a no-go area. The girls got heckled by some of the locals but got off lightly.'
SEE PICTURES Amanda Byram and Mollie King dress up for InStyle Best Of British Talent party in London
SEE PICTURES The Saturdays' Mollie King wears playsuit for Radio 1 visit
SEE PICTURES Mollie King and The Saturdays launch the Marie Curie Cancer Care Daffodil Appeal
Anna Francis