Wednesday 08 August 2012
MIRACLE! One Direction star Niall Horan tells Liam Payne: Now you've got 2 good kidneys you can come for a pint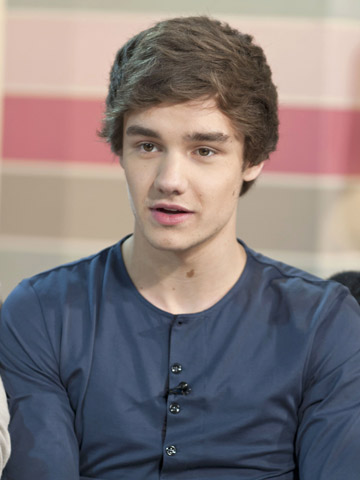 Liam Payne is dating dancer Danielle Peazer
Liam Payne had a very surprising trip to the hospital yesterday.
The One Direction star had problems with one of his kidneys when he was a child - but he found out during an X-ray that it's okay again.
'Just been for an ultrasound on my kidney turns out its fixed form when I was a baby!!! :o so now I have two :) #weirdnewsoftheday,' Tweets Liam, 18.
Liam - who dates dancer Danielle Peazer, 24 - has previously said that he chooses not to drink alcohol on nights out to 'be on the safe side'.
But now he's got a full set of organs, it looks like he might experience some peer pressure from his 1D band mates to start boozing.
'@Real_Liam_Payne well if ur kidneys workin now...comin for a pint? ahhaha i joke,' Tweets Niall Horan, 18.
SEE EXCLUSIVE VIDEO Teen Now meets Liam Payne and One Direction
SEE VIDEO Liam Payne and One Direction mobbed by screaming fans in London
NEW PICTURES Liam Payne and One Direction promote What Makes You Beautiful on Radio 1
Anna Duff