Friday 03 August 2012
Simon Cowell house intruder avoids jail but ordered to stay away from X factor boss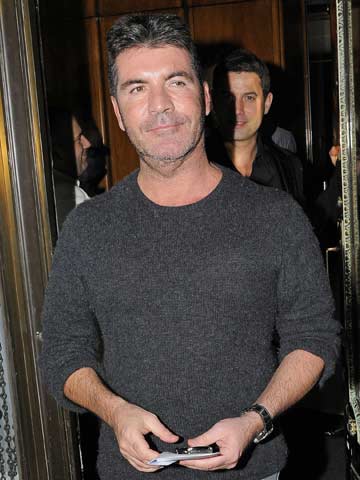 Simon Cowell is currently a judge on The X Factor USA
The intruder who broke into Simon Cowell's Holland Park mansion in March was given a 12-month community order in court yesterday.
At a previous hearing, Leanne Zaloumis, 30, from Catford in London, admitted being in possession of a brick with intent to damage or destroy property.
Judge John Dennis ruled that the 102 days she'd spent in custody was 'sufficient punishment', but she was told to remain at her home address between 7pm and 7am and
wear an electronic tag.
The former beauty queen has also been ordered to stay away from The X Factor mogul.
The incident happened on 24 March while Simon, 52, was in the house watching TV.
He heard a 'loud bang' and after the discovery of a smashed bathroom window, Leanne was found lying on the top shelf of a walk-in wardrobe.
Simon didn't attend the court hearing at Isleworth Crown Court.
SEE PICTURES Stars arrive at Simon Cowell's 50th birthday party
SEE PICTURES Simon Cowell in Celebrity Smokers: VIPs who love a fag
SEE PICTURES The photos of Paul Abdul and Cheryl Cole Simon Cowell didn't want you to see