Monday 30 July 2012
One Direction star Zayn Malik: The Olympics Opening Ceremony was amazing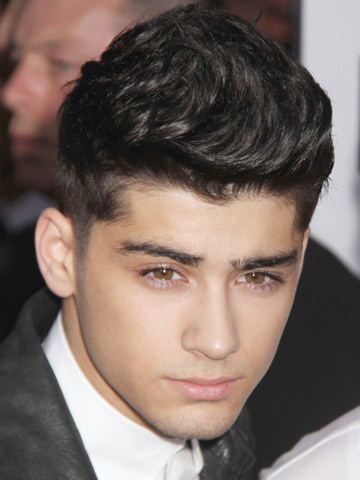 Zayn Malik is dating Little Mix star Perrie Edwards
Zayn Malik has been keeping up to date with all the action from the Olympics since it began over the weekend.
The One Direction singer, 19, had a brilliant time watching David Beckham and Daniel Craig at the Opening Ceremony on Friday and is now enjoying seeing the sporting events.
'Thought the olympic opening ceremony yesterday was amazing, what do you guys think? X,' Tweeted Zayn on Saturday.
He added the next day: 'Afternoon every1, watching Olympic canoeing, pretty cool :) x.
Zayn - who's been in the studio recording 1D's second album over the past few weeks - isn't the only member of the band who's loving the Games.
Niall Horan, 18, Tweeted a message of support to his home country of Ireland over the weekend.
'All the irish athletes competing at #london2012 , good luck to all of u! As usual you're country is standing right behind you!' Tweeted Niall.
SEE EXCLUSIVE VIDEO Teen Now meets Zayn Malik and One Direction
SEE VIDEO Zayn Malik and One Direction mobbed by screaming fans in London
NEW PICTURES Zayn Malik and One Direction promote What Makes You Beautiful on Radio 1
Anna Duff