Friday 27 July 2012
Zayn Malik tells One Direction fans he's going to 'get all arty' and do some painting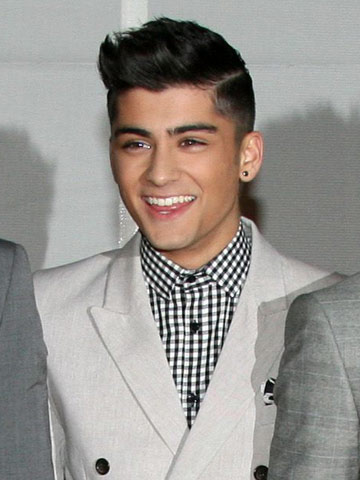 Zayn Malik is dating Little Mix star Perrie Edwards
Zayn Malik enjoyed a break from recording One Direction's second album this week by getting his paint palette out.
The singer told his 4,574,379 Twitter followers that he was off to create a masterpiece after spending an afternoon reading through their 'amazing fan mail'.
'Right I'll see you guys later, gunna go get all arty and do some painting :) x,' Tweeted Zayn, 19.
Zayn has been drawing since he was little and revealed last year that he loves to sketch pictures of his 1D band mates.
He said he uses his talent to poke fun at the rest of the boys.
'I can make them look really ugly,' Zayn told The Sun.
'Big cauliflower ears on Niall and a banana on Harry's head.'
SEE EXCLUSIVE VIDEO Teen Now meets One Direction
SEE VIDEO One Direction mobbed by screaming fans in London
NEW PICTURES One Direction promote What Makes You Beautiful on Radio 1
Anna Duff