Thursday 26 July 2012
Chantelle Houghton cuddles baby Dolly on girls' day out without Alex Reid - and Roxanne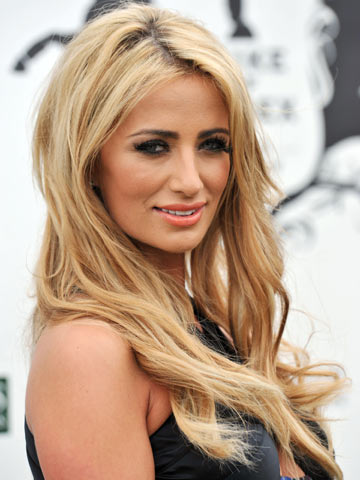 Chantelle Houghton is in pain
Dressed in a peach dress and a pair of nude courts, new mum
Chantelle Houghton
has been
snapped out alone
with baby
Dolly
.
Fiancé Alex Reid, 37, is busy working so Chantelle, 28, took her 5-week-old daughter for a girls-only outing and cradled her in her arms as she transferred her from her £1,000 Stokke Xplory Pushchair into her car.
Chantelle had to stop breast-feeding because she's on super-strength painkillers to ease a painful jaw, but she managed to smile for her little girl.
Alex has been trying to ditch his cross-dressing alter ego Roxanne for the sake of his relationship, but former business partner Richard Curson says Alex will never be able to say goodbye to her.
'He is Roxanne,' says Richard.
'He can't let her go. I'd asked him to burn the clothes to prove to Chantelle that Roxanne was gone - but he couldn't do it.'
Last August Chantelle claimed: '[Alex] has stopped dressing up as Roxanne for me. He wouldn't do it for Jordan but all I had to do was ask.'
Read more about Alex Reid and Chantelle Houghton's relationship in Now magazine dated 30 July 2012 - out now!
SEE PICTURES Chantelle Houghton in Celebrity births 2012>>

SEE PICTURES Celebrity baby names A to Z>>
SEE PICTURES Big Brother's Chantelle Houghton and Preston's love story>>