Thursday 26 July 2012
FUNNY PICTURE One Direction singer Niall Horan breaks Barack Obama's arm at rowdy barbecue party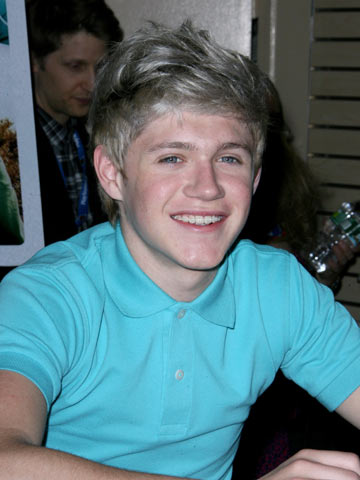 Niall Horan has been in the studio recording One Direction's second album
Niall Horan got into trouble with his neighbours when he held a noisy barbecue on the roof of his London apartment earlier this week.
Things got so raucous at the One Direction singer's bash that Niall, 18, broke the life-size model of US President Barack Obama that his band mates bought him for his birthday last year.
'They got louder as the night went on,' says a source.
'Music was being pumped out and in all the excitement Niall jumped on his Barack Obama model and its arm came off.'
Niall's 1D friend Harry Styles will have to be careful that he doesn't act up when he moves to posh west London district Primrose Hill.
The 18-year-old has been spotted looking around luxurious properties in the area and his BFF Nick Grimshaw, 27, has even been introducing him to the local hot spots.
'Grimmy promised Harry he'd give him his very own guided tour of Primrose Hill,' a source tells The Sun.
'He showed him where his famous friends live and all their favourite boozers.'
SEE VIDEO One Direction's bootcamp performance>>
SEE EXCLUSIVE VIDEO Teen Now meets One Direction>>
SEE VIDEO One Direction mobbed by screaming fans in London>>
Anna Duff