Wednesday 25 July 2012
Cheryl Cole's ex-husband Ashley Cole and Olympic contestant Zoe Smith get attacked on Twitter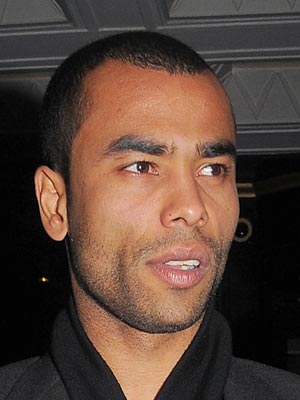 Ashley Cole divorced ex-wife Cheryl Cole in 2010
Ashley Cole has become the victim of Twitter abuse just two days after signing up for the social networking site.
The footballer, 31, was called a 'coconut' by an angry user, a comment which some of Ashley's followers branded racist.
'@TheRealAC3 shut up f*kin coconut ugly smelly greasy oily sonofasmellybitchin pr*ck sh*t c*nt. I hate ya pal. Fkin hate ya. Mekin me swear x,' Tweeted a fan.
Ashley laughed it off by replying: 'Lol well that was a nice way to welcome me to twitter I can feel the love #do1.'
But Cheryl Cole's ex isn't the only person in the public eye who's been targeted by online trolls in recent days.
Olympic weightlifter Zoe Smith says Twitter bullies called her a 'bloke' and a 'lesbian' after she was featured on BBC3 programme Girl Power: Going For Gold last weekend.
'Most of the people that do think like this seem to be chauvinistic, pig-headed blokes who feel emasculated by the fact that feminine girls are stronger than them,' writes Zoe, 18, on her blog.
'What makes me really sad is that some girls had this opinion, too.'
SEE PICTURES Ashley Cole's ex Cheryl Cole wears nude dress to meet Prince Charles
SEE PICTURES The life of Ashley Cole's ex Cheryl Cole
FASHION GALLERY SPECIAL Ashley Cole's ex Cheryl Cole's fashion history - the highs and the lows
Anna Duff