Wednesday 25 July 2012
Kate Middleton asks sister Pippa to move in but Prince William says no!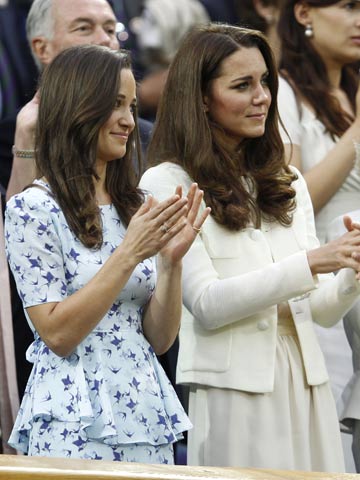 Kate and Pippa Middleton can relax together
When the
Duchess of Cambridge
asked her sister to move into her apartments at
Kensington
Palace
, hoping to mend their strained relationship,
Pippa
couldn't have been more excited.
That was until Prince William, 30, put his foot down, telling his wife: 'No way!'
A royal source reveals: 'Kate hasn't got many people around her who she can really let her hair down with, so she thought it would be great to have Pippa move in.
'She missed her company so much during their recent falling-out.
'Pippa jumped at the offer, but Wills wasn't so keen.
'Although he and Pippa get on really well, he thinks Kate's pushing it too quickly as she and Pippa have only just got their relationship back on track.
'He feared it could lead to another big bust-up between the girls and leave Kate hurt again.'
Read more about Kate Middleton and sister Pippa in Now magazine dated 30 July 2012 - out now!
SEE PICTURES Pippa Middleton and Alex Loudon go to Wimbledon>>
SEE PICTURES Pippa Middleton takes part in Highland Cross duathlon challenge 2011>>
SEE PICTURES Tennis fan Pippa Middleton braves the rain in denim>>