Tuesday 24 July 2012
Peter Andre: I had my penis pierced back in the 90s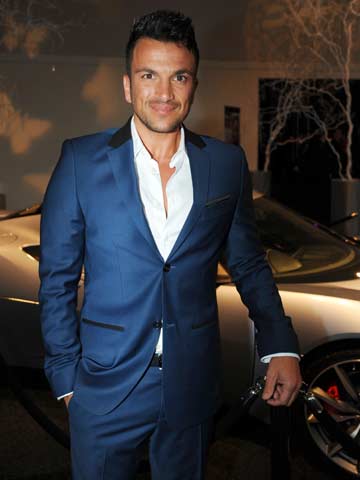 Peter Andre is dating medical student Emily Macdonagh
Peter Andre has revealed that he had a very intimate part of his body pierced in his younger years.
The singer, 39, got a ring put through his penis when he first became a pop star nearly 20 years ago.
'I admitted on Paddy McGuinness's show Mad Mad World last Saturday that I had my "how's your father" pierced way back in the 90s,' says Peter.
'I don't know what I was thinking revealing that on national television to be honest. I'm a nutter!
'But anyway, let's just say I won't be doing it again any time soon. It was painful!'
Peter went public with new girlfriend Emily Macdonagh two weeks ago after they were spotted going for dinner in London's Mayfair.
Luckily for the medical student, 22, she doesn't have to worry about Pete's adorned manhood - he had the piercing removed some years ago.
'I've been friends with the whole family for a while now and things have developed slowly,' says Peter.
'A lot has been made of the age gap between us but she turns 23 this week and we don't even think about the age difference - it's irrelevant.'
SEE PICTURES Katie Price and Peter Andre: A love story in photos>>
SEE PICTURES Peter Andre's night on the town with Nicola McLean and Chantelle Houghton>>
SEE PICTURES Peter Andre and Amy Childs party at Sugar Hut>>
Anna Duff