Wednesday 25 July 2012
Caroline Flack: A little bird ate my crisps and did a poo on my sunbed in Portugal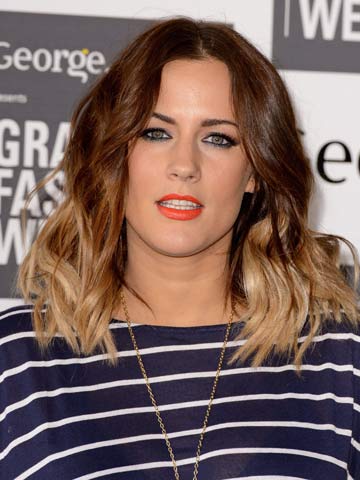 Caroline Flack used to date 1D's Harry Styles
Caroline Flack had her food stolen on holiday in Portugal this week.
The Xtra Factor presenter was enjoying a relaxing afternoon in the sunshine when a winged robber zoomed in.
'Little tiny bird just landed on my sunbed...'oh hello little bird'...did a poo.. Flew away...,' Caroline, 32, told her Twitter followers.

'And he ate my crisps!'

But if pal Natalie Pinkham's most recent post is anything to go by, Caroline looks to have come up with a clever way to avoid a future raid.
'Responsible tanning with @carolineflack1,' Natalie Tweets alongside a hilarious snap of Harry Styles's ex hidden under a bright yellow towel.
NEW PICTURES Celebrity hair: Caroline Flack - dark to blonde and dip-dye>>


NEW PICTURES Caroline Flack joins stars at National TV Awards 2012>>
EXCLUSIVE PICTURES Caroline Flack shows off exactly what Harry Styles sees in her>>
Beth Shearing