Friday 20 July 2012
Justin Edwards flirts with Tulisa Contostavlos lookalike in video for new single Have You Ever?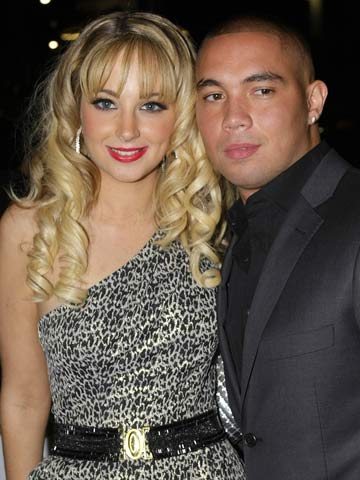 Tulisa Contostavlos dated Justin Edwards during her teens
Justin Edwards gets cosy with a woman who looks very similar to his ex-girlfriend Tulisa Contostavlos in the video for new song Have You Ever?
The rapper - aka MC Ultra - looks into the girl's eyes as he performs lyrics including: 'Have you ever loved somebody so much that your heart aches?'
He's later seen pouring alcohol down the throats of a group of scantily-dressed girls.
Justin, 28, admitted leaking a tape online of Tulisa giving him oral sex at the High Court in London last week.
Tulisa, 24, showed off a newly dyed blonde barnet as she read a statement outside the court after settling the case.
The woman in Justin's music video looks more like The X Factor judge before she debuted her new style - the girl in the promo has a brunette 'do.
SEE PICTURES Tulisa Contostavlos joins Rita Ora and Conor Maynard at T4 On The Beach>>
SEE PICTURES Tulisa Contostavlos joins The X Factor judges for Manchester auditions>>
SEE PICTURES Tulisa Contostavlos Style File>>
Anna Duff