Friday 20 July 2012
Caroline Flack alerts police over threatening knife picture sent to her on Twitter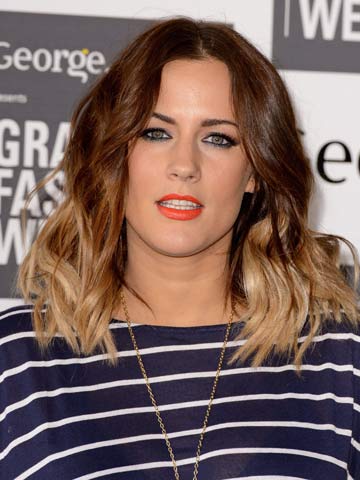 Caroline Flack split from Harry Styles in January
Caroline Flack has reported a Twitter user to the police after they sent her a terrifying picture of a girl holding a knife in her hand.
The Xtra Factor presenter re-Tweeted the photo from harrynostrils69 - who appears to be a fan of her ex-boyfriend Harry Styles - to London's Metropolitan Police and her 854,062 followers yesterday.
'Acceptable tweet? @metpoliceuk,' she wrote.
It's not the first time that Caroline, 32, has been targeted by One Direction fans - when she was dating Harry, 18, she received hate mail and death threats over Twitter.
After she reported harrynostrils69, the user's profile was removed from the social networking site.
'We're investigating,' police tell The Sun.
SEE PICTURES See Harry Styles on his search for a new home>>
SEE PICTURES One Direction sign copies of album Up All Night in New York>>
SEE PICTURES Harry Styles and One Direction with red carpet guests at the Brits 2012>>
Anna Duff
Harry Styles supports Cancer Research UK

One Direction coming soon


Teen Now meets One Direction part 1
Teen Now meets One Direction part 2
Capital FM Jingle Bell Ball part 2