Friday 20 July 2012
Pixie Lott Tweets 'Ooooopsies' after she's snapped with hairy armpits at The Dark Knight Rises premiere in London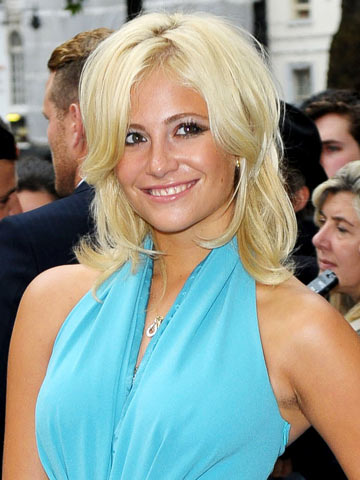 Pixie Lott wore a blue gown at The Dark Knight Rises premiere on Wednesday night
Pixie Lott had a fashion disaster at The Dark Knight Rises premiere in London on Wednesday night when she arrived on the red carpet with hairy armpits.
The singer, 21, looked glamorous in a blue floor-length halterneck - but when she placed a hand on her hip, the stubble protruding from her armpit was clear to see.
'Ooooopsies a little bit from inbetween waxes hahaha :),' Pixie Tweeted yesterday.
She's not the first celebrity who's forgotten to shave before turning up to a swanky event.
Julia Roberts made headlines when she showed off her furry armpits at the Notting Hill premiere in 1999, while Beyonce Knowles and Britney Spears have both tried out the natural look in recent years.
SEE PICTURES Celebrity wardrobe malfunctions>>
Anna Duff