Thursday 19 July 2012
50 Cent: I love how Tulisa Contostavlos handled her sex tape case - I want to take her out for dinner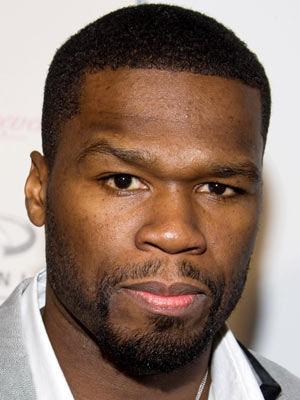 50 Cent wants to work with Tulisa Contostavlos
Tulisa Contostavlos has acquired a new celebrity admirer in the shape of 50 Cent.
The rapper, 37, is impressed with the way The X Factor judge, 24, dealt with her sex tape case against ex-boyfriend Justin Edwards and says he'd like to be introduced to her.
'I'm going to be over in the UK later on in the year and I would love to meet Tulisa for dinner,' says Fiddy.
'She had it tough and she has also been through some sh*t recently as well.
'I love how she handled that by flipping the bird to that guy who sold her out.'
But 50 Cent - real name Curtis Jackson - isn't only hoping to share some food with Tulisa.
He's also keen to collaborate with the former N-Dubz singer, who reached No 1 with her debut single Young earlier this year.
'I only work with people who've got a story to tell,' 50 Cent tells the Daily Star.
'I been watching and reading about Tulisa since she got the role on The X Factor and my girl is no wannabe.
'She is real, she is talented, and the sort of person I want to be creating music with.'
SEE PICTURES Tulisa Contostavlos joins Rita Ora and Conor Maynard at T4 On The Beach>>
SEE PICTURES Tulisa Contostavlos joins The X Factor judges for Manchester auditions>>
SEE PICTURES Tulisa Contostavlos Style File>>
Anna Duff