Wednesday 18 July 2012
Trolls accuse Kate Middleton of 'starving herself'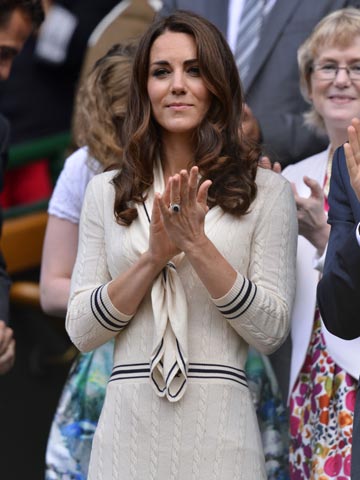 Kate Middleton was a target of the sick trolls
Kate Middleton was at the centre of a new body row last week when Australian magazine Woman's Day published bikini shots of her on honeymoon.
The photos showed the Duchess of Cambridge, 30, strolling along a Seychelles beach with Prince William - but her ultra-thin frame got everyone talking.
Kate had slimmed to a size 6 for her wedding in April 2011.
But when the photos hit websites last week, online trolls ripped her to shreds, saying she'd taken the diet too far.
One, named Dereka, posted: 'She looks like she's starving herself,' while another called Yazie added: 'Kate, eat something.'
So how did Kate fight back? By getting the Palace to put out a plea for privacy.
The UK media and worldwide websites removed the pics soon after.
Read the full story on Kate Middleton in Now magazine dated 23 July 2012 - out now!
SEE PICTURES Kate Middleton wears high street dress for Diamond Jubilee visit to Leicester with the Queen>>

SEE PICTURES Kate Middleton's Style File>>
SEE PICTURES Kate Middleton and Prince William visit Centrepoint in London>>