Friday 20 July 2012
TOWIE's Gemma Collins: I was told to die because I'm "so fat"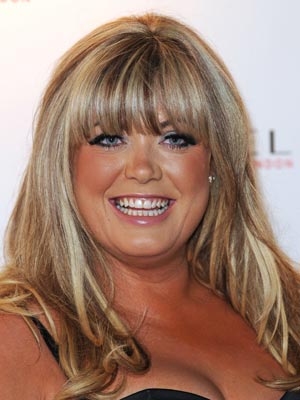 Gemma Collins is a size 18
TOWIE's Gemma Collins has revealed that she's faced a fresh wave of online abuse about her weight since she began dating James 'Arg' Argent.
The 31-year-old first started to pile on the pounds after a miscarriage and a difficult break-up in her mid-20s, admitting to Now: 'I turned to food.'
Since then, Gemma, who is now a size 18, has yo-yoed from a size 14 to a 22 at her biggest.
She tells Now: 'I've had threats, like: "Get in your car and die because you're so fat,'' and: "I hope your family dies because you're so fat."'
But brave Gemma hopes to have the last laugh - she's launching a plus-size clothing range.
'The trolls hide behind a computer screen. They don't have the balls to say it to my face,' she says.
'But you can't dwell on it, otherwise you wouldn't live your life...
'I've made a success out of my size. I'm a size 18 - get over it.'
Read the full story on Gemma Collins in Now magazine dated 23 July 2012 - out now!
PICTURES The Only Way Is Essex stars Mark Wright and Lauren Goodger celebrate their engagement