Wednesday 18 July 2012
Katie Price's fury: Peter Andre's trying to copy me by dating someone younger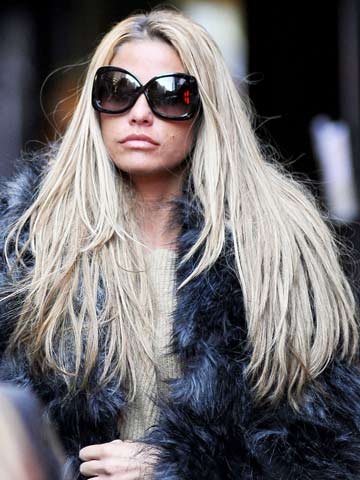 Katie Price split from Peter Andre in May 2009
Katie Price isn't happy about Peter Andre's new romance, Now can reveal.
The glamour model, aka Jordan, was livid when she found out that her ex-husband is dating medical student Emily Macdonagh, 22, raging: 'He's doing this to copy me.'
Sources say Katie, 34, who's engaged to toyboy Leandro Penna, 26, believes Peter, 39, deliberately found someone younger than her current man as part of a twisted point-scoring game.
'It's no surprise that she'll view the age gap between Pete and his girl as an act of spite,' an insider tells Now.
'She thought Leandro was perfect because he's good looking, young and has a fit body.
'Now Pete's found someone even younger, which made her head spin. She's thinks he's just trying to make her jealous.'
Katie learnt of the relationship two days before the news broke.
A source adds: 'She was fuming. She ranted: "Peter's just trying to copy me. He's pathetic. When she finds out what he's really like, it won't last."'
Read the full story on Katie Price and Peter Andre in Now magazine dated 23 July 2012 - out now!
SEE PICTURES Katie Price and Leandro Penna have a hot date in Argentina>>
SEE PICTURES Katie Price and Leandro Penna enjoy double date night with Kirk Norcross and Lauren Pope>>
SEE PICTURES Katie Price and Peter Andre: A love story in photos>>