Tuesday 17 July 2012
SHOCK! Katie Holmes and Suri Cruise 'involved in car crash' in New York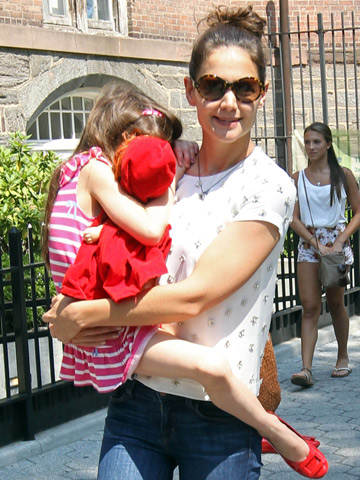 Katie Holmes and Suri Cruise are living in New York
Katie Holmes and her daughter Suri Cruise were involved in a minor car accident in New York yesterday evening.
The pair were travelling in the back of a black Mercedes Sedan S550 when a bin lorry backed into it.
Pictures show denting and scratching to the vehicle.
No one was hurt in the accident, police have confirmed.
Katie, 33, was earlier seen leaving Manhattan's Chelsea Piers Sport & Entertainment Complex - where she practises gymnastics - with 6-year-old Suri.
NEW PICTURES Tom Cruise and Katie Holmes in Celebrity splits 2012>>
SEE PICTURES Katie Holmes treats daughter Suri to ice cream after Tom Cruise split>>
SEE PICTURES Katie Holmes enjoys a day out with daughter Suri Cruise in New York>>
Anna Duff