Tuesday 17 July 2012
One Direction star Niall Horan's dad: He can cook, iron and wash his clothes - he'll make a wonderful husband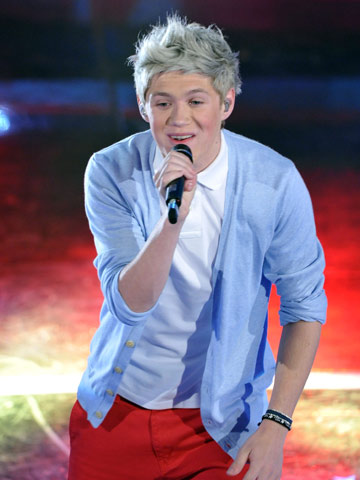 Niall Horan is close to his dad Bobby Horan
Niall Horan will be a brilliant house husband when he's ready to settle down, according to his father Bobby.
The One Direction singer, 18 - who chose to live with his dad after his parents divorced in 1999 - learnt how to do his own washing, ironing and cooking because Bobby was often out working long hours as a butcher.
'To my mind all kids should be able to do what he can,' says Bobby, 51.
'He's well adapted for where he is now - independent and away from home.
'He'll make someone a wonderful husband.'
Bobby is incredibly proud of how much Niall has achieved since becoming a member of 1D on The X Factor two years ago.
But he reckons his son has long had the star quality required to be in one of the world's biggest boy bands.
'He always dressed himself well and had a nice style about him,' Bobby tells the Sunday Mirror.
'He never left the house without making sure he looked good.'
SEE VIDEO Niall Horan and One Direction mobbed by screaming fans in London>>
SEE PICTURES Niall Horan and One Direction sign copies of album Up All Night in New York>>
SEE PICTURES Niall Horan with One Direction and red carpet guests at the Brits 2012>>
Anna Duff
VIDEO: One Direction's Harry Styles supports Cancer Research UK

VIDEO: One Direction coming soon
VIDEO: Teen Now meets One Direction part 1
VIDEO: Teen Now meets
One Direction
part 2
VIDEO: One Direction at Capital FM Jingle Bell Ball part 2