Monday 16 July 2012
Katy Perry and Russell Brand's divorce officially finalised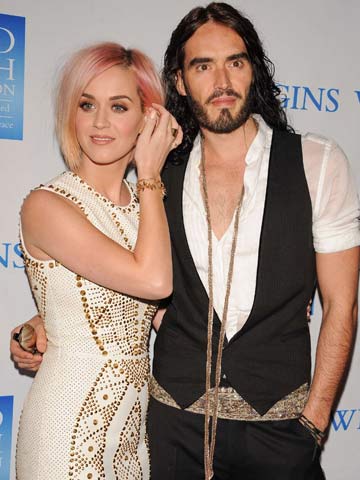 Katy Perry and Russell Brand split after 14 months of marriage
Katy Perry and Russell Brand's marriage was officially dissolved today.
The pair signed off on a divorce agreement in February but have had to wait 6 months for it to be finalised because of California law.
The state deems that separated couples have to go through a mandatory cooling off period before paperwork is rubber stamped.
Russell, 37, filed for divorce from Katy, 27, in December after 14 months of marriage, citing irreconcilable differences.
The pair got married in India in October 2010.
SEE PICTURES Russell Brand and Katy Perry - a love story in pictures>>