Monday 16 July 2012
Teen Now hangs out with Ne-Yo and Conor Maynard at album launch party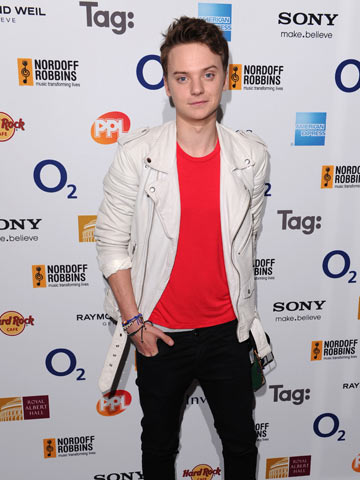 Conor Maynard's debut album is released on 30 July 2012
Teen Now was lucky enough to bag an invite to the launch of Ne-Yo's new album RED (Realising Every Dream) at London's swanky Hospital Club last week.
The sexy singer - whose last album Libra Scale was released back in 2010 - treated us to an exclusive preview of the record, which is released in September 2012 - and it's amazing!
Although we loved all the tracks, the tunes that really stood out for us included new single Let Me Love You, Lazy Love and Should Be You.

After the playback, Ne-Yo, 32, proved how down-to-earth he is by chatting to us about his new tattoo, confessing it means 'love' in Chinese – and that it really hurt!
If you're not jealous enough already, you will be when we tell you that we hung out with Conor Maynard too.
The 19-year-old hottie, who's teamed up with the American superstar for a track on his forthcoming album Contrast, revealed that he often catches up with Ne-Yo in the middle of the night over the internet.
'We Skype each other about music at 1am when I'm in my PJs,' Conor told us.
SEE PICTURES Conor Maynard at O2 Silver Clef Awards 2012 in London>>
SEE PICTURES The top 20 teen idols>