Monday 16 July 2012
Devastated Coleen and Wayne Rooney pay tribute to her grandfather after he dies aged 75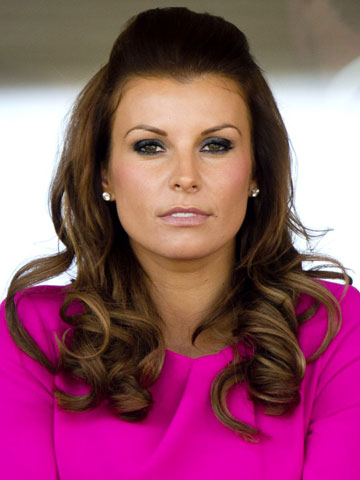 Coleen Rooney gave birth to son Kai in November 2009
Coleen Rooney has left a touching tribute to her grandfather Tommy McLoughlin in a local newspaper.
The 26-year-old was left devastated after pub landlord Tommy - who was also known as Flopper - passed away on Tuesday aged 75.
'You have left me with so many special memories, from spending my school holidays with you and my nan, helping down the pub to being stranded on the "love boat" in Italy at our wedding,' writes Coleen.
'But the one main memory you have left me with is what a proud, well-respected family man you were.
'I love you so much Grandad and we will all look after my Nan ("your bird") for you. You will be missed by so many people, love your Colly Wobbles XXX.'
Coleen's husband Wayne and their 2-year-old son Kai have also written memorial messages to Tommy, who was the father of Coleen's dad Tony.
'Tommy you were a great friend and mentor to me and I really enjoyed our chats in the "shed",' writes Wayne, also 26.
'I am going to miss the way you understood me and also the love and support you had for me and all the family.'
PHOTO GALLERY Coleen Rooney's style file>>
SEE PICTURES Wayne and Coleen Rooney's wedding photos>>
SEE PICTURES Wayne and Coleen Rooney - their love story so far>
Anna Duff