Friday 13 July 2012
Jennifer Lopez on Katie Holmes and Tom Cruise's divorce: No one wins - everybody's heartbroken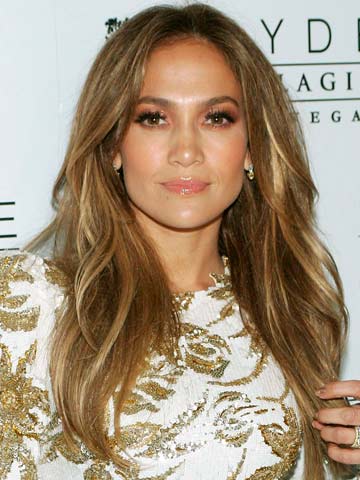 Jennifer Lopez split from third husband Marc Anthony last year
American Idol judge Jennifer Lopez is gutted that her close pals Tom Cruise and Katie Holmes are to divorce.
J-Lo, 42, says TomKat's shock break-up has brought back memories of her own split from third husband Marc Anthony, 43, last year.
'I heard about it when I was in South America and I was stunned,' reveals Jennifer.
'I'm sad for them. They're both really lovely people. And just like Marc and I, it's not what you want to happen. You fight and you try until you realise you can't any more.'
Jennifer hopes that Tom, 50, and Katie, 33, can keep things amicable for the sake of daughter Suri, 6, and his adopted kids Isabella, 19, and Connor, 17.
'I just wish them peace in their decision,' she tells Entertainment Tonight.
'[Especially] for Suri and their other children as well, because you become such a family. It's not just Suri - it's Connor and Isabella and everybody.
'And when that breaks apart, nobody wins - everybody's heartbroken in some way. I just wish them peace.'
Jennifer, who admits she's considering quitting her role as a judge on American Idol, is now dating toyboy Casper Smart.
NEW PICTURES Tom Cruise and Katie Holmes in Celebrity splits 2012>>
SEE PICTURES Katie Holmes treats daughter Suri to ice cream after Tom Cruise split>>
SEE PICTURES Katie Holmes enjoys a day out with daughter Suri Cruise in New York>>
SEE PICTURES Jennifer Lopez attends The Back Up Plan premiere in LA>>
MORE PICTURES Jennifer Lopez's style statement>>
MORE PICTURES Jennifer Lopez makes her American Idol debut>>