Friday 13 July 2012
CONFIRMED Peter Andre dating friend's daughter who's 17 years his junior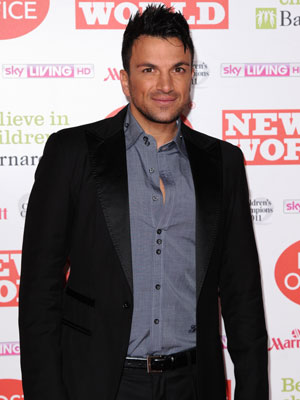 Peter Andre has 2 children with ex-wife Katie Price
Peter Andre has started seeing the 22-year-old daughter of a surgeon who treated him for kidney stones two years ago.
Emily MacDonagh is a medical student in Bristol and the singer became 'extremely close' to her family after her dad Ruaraidh - known as Dr Ru - performed an emergency operation on him when he fell ill before a gig in Somerset.
'Emily is a lovely girl and Peter thinks the world of her and her family,' says Peter's spokesman.
'He is extremely cautious and it is early days. They are getting to know each other at the moment but get on tremendously well.'
Peter, 39, was spotted taking Emily to the premiere of Channing Tatum's new film Magic Mike at London's May Fair Hotel earlier this week.
He recently said that he'd want to move slowly with a new romance.
'I think it's going to take me a long time to actually want to get in a relationship,' he said.
'I always think I'm ready, but then I think I'm trying too hard, so I back off. It is what it is.'
NEW PICTURES Peter Andre takes brunette to Magic Mike premiere in London>>
SEE PICTURES Katie Price and Peter Andre: A love story in photos>>
SEE PICTURES Peter Andre and Amy Childs party at Sugar Hut>>
SEE PICTURES Peter Andre's night on the town with Nicola McLean and Chantelle Houghton>>
Anna Duff