Monday 16 July 2012
Christine Bleakley responds to asbestos contamination reports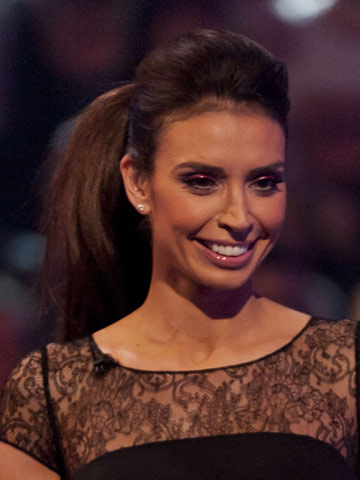 Christine Bleakley is engaged to footballer Frank Lampard
Christine Bleakley has taken to Twitter to address reports she could have been exposed to asbestos.
A tabloid's alleged that 'elevated levels' of the deadly dust were found at Bloomfield Collegiate in Belfast, where the presenter went to school.
It claimed that officials had written to ex-students - including Christine, 33 - urging them to go for check-ups to see if they'd been exposed to asbestos and were in danger of getting lung cancer from it.
'It has ruined Christine's memories of her time at school,' a source was quoted as saying. 'The fact that she was back in the building as recently as last year has made her more petrified she could fall ill.'
But Christine has now hit out at the reports.
'Who are these 'sources' who apparently know me and what I'm thinking.? All total utter and complete rubbish,' she's Tweeted.
Christine, who's engaged to footballer Frank Lampard, recently told Now how she'd had a cancer scare.
'I had to have three moles removed,' she told Now's Dan Wootton.
'I had a mole on my foot, which I could see getting darker and bigger. So I went to the skin doctor and she mapped my whole body.
'She didn't pay attention to that one, but said she was "concerned" about the other three.
'I could hardly breathe when she said the words. They were dug out and sent off.
'I had that period where I was thinking: "Oh my goodness, oh my goodness." Thank the Lord that it ended up OK.'
Read Dan Wootton's interview with Christine Bleakley in Now magazine dated 16 July 2012 - out now!
NEW PICTURES Christine Bleakley and Frank Lampard film Celebrity Juice>>

SEE PICTURES Frank Lampard and Christine Bleakley holiday in Sardinia>>
SEE PICTURES Christine Bleakley and Frank Lampard get the giggles>>