Monday 09 July 2012
One Direction star Liam Payne copies bandmate Harry Styles by house hunting in Primrose Hill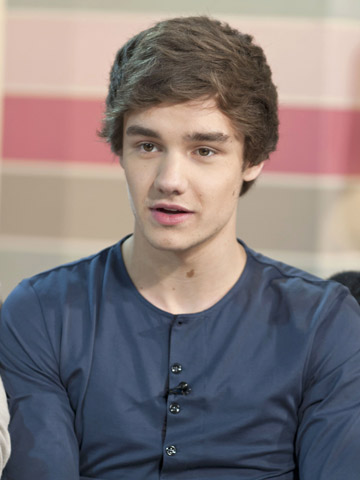 Liam Payne is dating dancer Danielle Peazer
Liam Payne is following in One Direction bandmate Harry Styles' footsteps by house hunting in north London.
On Friday, the singer, 18, and group hairdresser Lou Teasdale were spotted looking around a number of luxurious properties in Primrose Hill, where celebrities including Kate Moss, Jude Law and Gwen Stefani all have homes.
Last week, Harry, also 18, had asked Lou to accompany him on a trip around the area and nearby St John's Wood.
Liam recently revealed that he and his girlfriend Danielle Peazer, 24, have taken their relationship to the next level by moving in together.
Judging by Danielle's Tweets to Lou over the weekend, it seems as though the couple may both be relocating to the sought-after district.
'@louteasdale heard good things about yesterday! Thank you, dinner or something soon? :) xx,' she Tweeted.
NEW PICTURES See Liam Payne on his search for a new home with Lou Teasdale>>
SEE PICTURES One Direction sign copies of album Up All Night in New York>>
SEE PICTURES Harry Styles and One Direction with red carpet guests at the Brits 2012>>
Anna Duff
Harry Styles supports Cancer Research UK

One Direction coming soon


Teen Now meets One Direction part 1
Teen Now
meets One Direction part 2
Capital FM Jingle Bell Ball part 2