Sunday 08 July 2012
Matthew McConaughey: It was a blast shooting sex scene with chicken drumstick in Killer Joe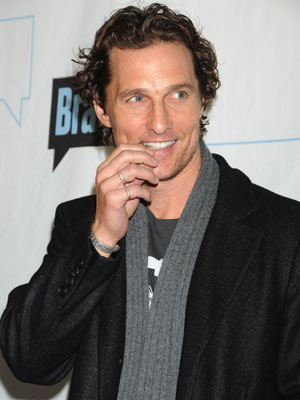 Matthew McConaughey plays hitman Joe Cooper in Killer Joe
Matthew McConaughey nearly turned down the role of Joe Cooper in new movie Killer Joe.
The 42-year-old actor was shocked when he first flcked through the script of the crime thriller.
'First read I didn't get it. I was appalled by it. I thought it was gross,' says Matthew.
'I then realised it was a dark, dark comedy.'
In one shocking scene in the film, actress Geena Gershon, playing a trailer park stepmother, gets to her knees to fellate a piece of chicken that's strapped to Matthew's groin.
'Honestly man, it was a blast,' Matthew tells Metro.
'That's a scene, when you get the schedule, you look forward to.
'Never seen anything like that before.'
SEE PICTURES Matthew McConaughey in celebrity weddings 2012>>
Harriet Argyle