Friday 06 July 2012
'Sexier' Katie Holmes hinted at Tom Cruise divorce in magazine interview over a month ago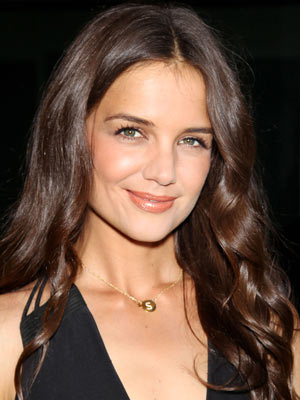 Katie Holmes filed for divorce from Tom Cruise last Friday
Katie Holmes suggested that she was about to file for divorce from husband Tom Cruise during a magazine interview back in May.
The actress, 33, hinted that she was keen for people to recognise her on her own merit rather than as part of a couple.
'He has been Tom Cruise for 30 years,' Katie told US Elle, which is published on 17 July.
'I know who I am and where I am and where I want to go, so I want to focus on that.
'I feel sexier. I think in my 20s, it's like you're trying to figure everything out.
'I'm starting to come into my own. It's like a new phase.'
Katie began divorce proceedings against Tom, 50, in New York last Friday and is said to be seeking sole custody of the couple's 6-year-old daughter Suri.
Some of those present at the interview thought it was clear that Katie already knew her marriage was coming to an end.
'Katie didn't speak about Tom in a lovey-dovey way at all,' says a source.
'She deflected the Tom questions and brought them around to herself.'
NEW PICTURES Tom Cruise and Katie Holmes in Celebrity splits 2012>>
SEE PICTURES Katie Holmes treats daughter Suri to ice cream after Tom Cruise split>>
SEE PICTURES Katie Holmes enjoys a day out with daughter Suri Cruise in New York>>
Anna Duff