Sunday 22 July 2012
Heidi Range: Twitter bullies told me to get an eating disorder but I'm happy with my body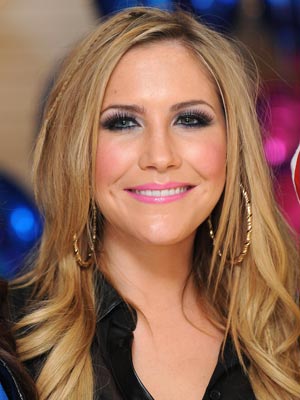 Heidi Range announced she'd split from DJ fiancť Dave Berry in December 2011
Heidi Range has revealed that she's been taunted by internet trolls in the past because of her curvy figure.
The 5ft 2in Sugababes singer's weight has yo-yoed over the years and she was 9st 7lb at her heaviest.
'Someone once Tweeted me saying: "Why don't you get an eating disorder? You look fat next to the other girls in the band," which was a bit harsh,' says Heidi, 29.
'Of course it hurt. I've had moments when it's bothered me.
'But I get paid to go on stage - it's my job - so sometimes I have to force myself.'
Heidi, who's a size 8, transformed her body when she appeared on Dancing On Ice earlier this year and now has a trainer to help her stay in shape.
'Since I've been using my personal trainer, I feel so toned and healthy,' she tells the Daily Mirror.
'I'm 30 next year and I feel the best I've ever felt in my life.'
April Foot