Thursday 05 July 2012
Justin Theroux to propose to Jennifer Aniston?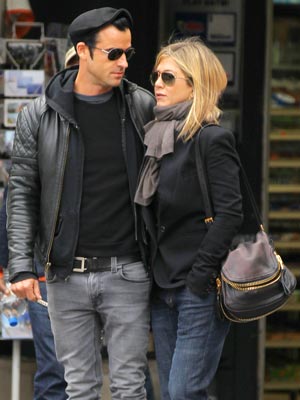 Justin Theroux and Jennifer Aniston have been dating for over a year
It's set to be the engagement of 
the summer, if Justin Theroux's 
plan works.
Justin, 40, has 
told close pals he wants 
to propose to Jennifer Aniston, 43, when the 
pair holiday in Hawaii 
in August.
'It's where they went on their first romantic trip last year 
and Justin thinks it would be the perfect place to propose,' reveals our source.
Read more about celebrity gossip in Now magazine dated 9 July 2012 - out now!
SEE PICTURES Jennifer Aniston Style File>>
SEE PICTURES Celebrity hair: Jennifer Aniston's styles over the years>>
SEE PICTURES Jennifer Aniston goes topless for perfume ad>>
SEE PICTURES Jennifer Aniston launches new fragrance in London>>
SEE PICTURES Jennifer Aniston shoots new movie>>