Wednesday 04 July 2012
Victoria Beckham tells Spice Girls: Back off!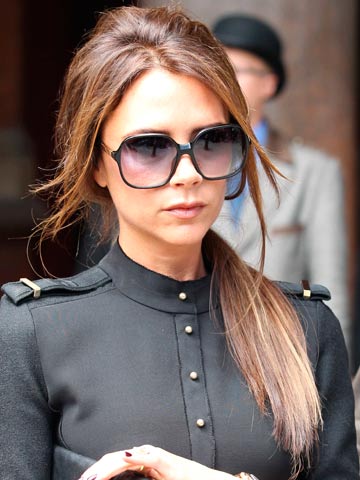 Victoria Beckham feels she doesn't deserve all the flack she's getting
Victoria Beckham
is 'deeply upset' after her fellow
Spice Girls
attacked her for ruining their comeback chances.
The mum of four has told friends that she feels under immense pressure from the others.
It started after Victoria said no to the Jubilee Concert and the Olympics - then got worse when she said she was unsure about appearing in a fly-on-the-wall documentary to promote Viva Forever!, their new musical.
'She feels stressed because the others want to sign up for these projects and are speaking publicly about them before she's agreed,' says our source.
'Victoria's very upset. She feels like she's letting them down by saying no. It's really emotional blackmail.'
The famous five - Posh, 38, Geri Halliwell, 39, Mel C, 38, Emma Bunton, 36, and Mel B, 37 - reunited for the musical's launch last week, but it was clear VB wasn't entirely happy.
Geri even poked fun at Victoria's seemingly downbeat attitude at the launch.
When a TV reporter said to the band: 'You're obviously buzzing,' Geri turned to Victoria and sarcastically asked: 'You're buzzing, Victoria?'
Read more about Victoria Beckham and the Spice Girls in Now magazine dated 9 July 2012 - out now!
SEE PICTURES Victoria Beckham joins Spice Girls for Viva Forever musical launch>>
SEE PICTURES Victoria Beckham and baby Harper Seven dress up to hit the shops>>
SEE PICTURES Victoria Beckham and Eva Longoria take baby Harper Seven to watch dad David play football in LA>>