Tuesday 03 July 2012
Emma B: People say I look like a drag queen but I love my new body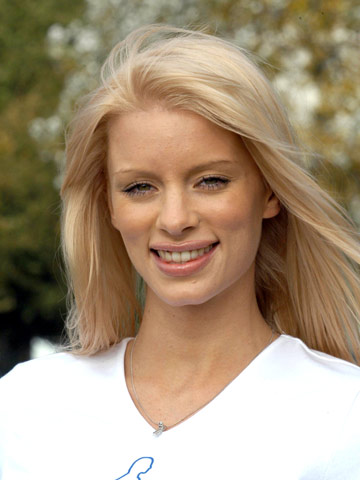 Emma B has a two-year-old son called Mason and is engaged to personal trainer Ollie Oxley
Coming first in the
bikini category
of a body building competition last week left
Emma B
on a high.
And having been out of the public eye for so long she couldn't resist going online to see what people were saying about her.
But instead of messages of support, Emma, 33, was shocked to discover a torrent of abuse with comments calling her 'disgusting' and a 'freak show'.
'It hurts that people did that,' says Emma. 'I cried for four hours.
'People said I looked old and like a drag queen.
'It's not for everyone, but I'm not emaciated.'
At just 15, Emma Blocksage had shot to fame as a fashion model and was propelled into a world of extreme diets and super-skinnies.
High-profile romances followed, including a difficult relationship with East 17 star Brian Harvey.
But only now with fiancé Ollie Oxley - a personal trainer - and their son Mason, two, has Emma found happiness.
She tells Now how she got into the best shape of her life, why she's avoiding tabloid fame this time around and why she's definitely not the new Jodie Marsh.
EXCLUSIVE PICTURES Find out how Emma B got her amazing body>>
Read the full story about Emma B in Now magazine dated 9 July 2012 - out now!