Saturday 28 July 2012
Dawn French: I'm planning more sleeping and kissing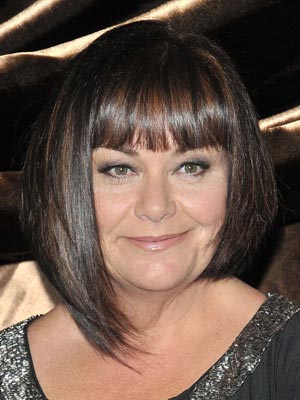 Dawn French has an adopted daughter Billie, 20, with ex-husband Lenny Henry
Comic Dawn French is enjoying smooching with her new boyfriend, charity boss Mark Bignell.
A judge on Andrew Lloyd Webber's ITV series Superstar, which ended this week, Dawn referred to her new man while discussing her hectic schedule for the up-coming months.
'I'm writing a novel that's out in October, I have a radio project with Jennifer Saunders, I'm writing a one-woman show and planning a TV version of my first novel,' she told the Daily Mirror.
'Plus more sleeping and kissing.'
The 54-year-old, who divorced Lenny Henry in 2010 after 25 years together, was a bit hit on Superstar and ITV bosses are said to be considering her for other roles.
'She is incredibly down-to-earth and a real joy to work with on set,' says an insider. 'We would love to work with her again on other shows.'
PICTURE GALLERY Dawn French's weight loss story>>
NEW PICTURES Dawn French snapped with new man>>
SEE PICTURES Celebrity weight gains and losses>>
April Foot