Tuesday 03 July 2012
Mark Wright tells Dan Wootton: I like a bit of meat on a girl, but Kate Middleton's stunning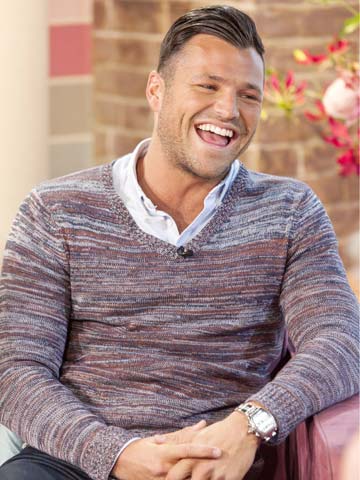 Mark Wright's created his own reality TV show Hollywood Nights
Mark Wright knew leaving The Only Way is Essex could be the end of his career, but 7 months later he's an in-demand TV presenter with his own series.
Dan Wootton catches up with Mark at ITV's London studios to find out what's going on with him and USA volleyball star Chelsea Rashoff, who he met while filming his show in the US.
'I'm single,' he insists. I'm enjoying being single. I'm in no rush to find someone.
'But then again I'm looking forward to the day I do.'
So what does Mark, 25, think of Prince William's gorgeous wife, the former Kate Middleton?

'This is going to sound so weird but I had a dream about her last night,' he tells Dan.
'She'd split up with Prince William and I actually took her on a date to the Ritz!
'She's not my favourite celebrity in the world but I love the natural look.
'I must admit I like a bit of meat on a girl. I don't like too thin.
'But Kate is stunning.'
Read Dan Wootton's full interview with Mark Wright in Now magazine dated 9 July 2012 - out now!
NEW PICTURES Lauren Goodger shows Mark Wright what she's got to offer in sex fantasy shoot>>