Monday 02 July 2012
Tulisa's ex Justin Edwards: N-Dubz fans told me to 'go and die' after sex tape hit web - but I didn't leak it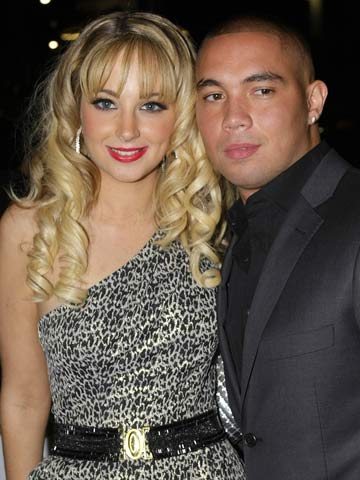 Tulisa Contostavlos dated Justin Edwards throughout her teens
Tulisa Contostavlos's ex-boyfriend Justin Edwards says he was targeted by vicious internet trolls after a video of the singer giving him oral sex was circulated online in March.
Rapper Justin - aka MC Ultra - feels he was unfairly targeted after Tulisa told her fans the tape was something he 'took upon himself to put online'.
'A lot of people made assumptions about what happened and why. Her fans have been destroying me. Some of them are like: "Go and die,"' says Justin, 28.
'It's been a hellish time having the world turn against you, it's not been nice for me and my family. I went on Twitter and wrote: "All this fuss over something so little".'
In April, Tulisa made a £100,000 claim for damages and alleged breach of privacy and confidentiality against Justin.
But he insists he wasn't the one who leaked the video, which is thought to have been made in a dressing room while Tulisa, 23, was on tour with N-Dubz in 2010.
'I filmed it but not on my phone. How can I release something that I haven't got?' Justin tells Loaded magazine.
'But there were a couple of options of people it could have been and who could have put it out there.'
SEE PICTURES Tulisa Contostavlos joins Rita Ora and Conor Maynard at T4 On The Beach>>
SEE PICTURES Tulisa Contostavlos joins The X Factor judges for Manchester auditions>>
SEE PICTURES Tulisa Contostavlos Style File>>
Anna Duff