Monday 02 July 2012
Katy Perry: Divorce from Russell Brand was a lesson well learned and now I have a second chance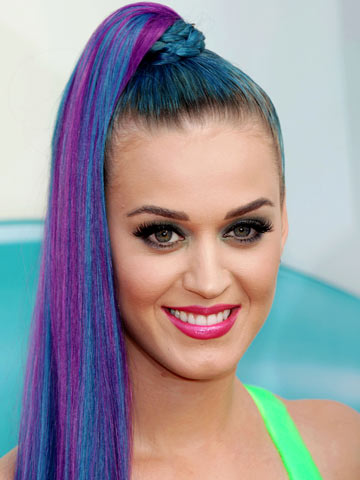 Katy Perry and Russell Brand were married for 14 months
Six months after her split from husband Russell Brand, pop star Katy Perry has lifted the lid on her failed marriage to the comedian.
In her new 'rockumentary' Part Of Me, which premiered in Sydney on Saturday, Katy, 27, is shown struggling to make her relationship work during her California Dreams tour.
'I'm trying to keep my marriage alive. He should be [coming to see me] but he's not,' Katy complains in the film.
Katy's friend chips in: 'She should be resting. But she wants to fly to wherever Russell is to show she cares. She's running herself ragged.'
After finding out Russell has filed for divorce in December, Katy cries and admits, 'I'm a romantic, and I believe in the whole fairy tale. Love is the dream but the reality is making it work. I did everything I could - but it still failed.'
But Katy picks herself up and is determined to stay optimistic.
The singer ends the emotional film by revealing she's feeling positive about the future.
'I feel like I have a second chance at a brilliant life,' she tells Australian TV show Sunday Night.
'There's nothing I regret because you can't buy a lesson and they're so valuable.'
Katy's documentary Part Of Me is released on 5 July.
SEE PICTURES Katy Perry stuns in sexy see-through dress at MuchMusic Video Awards 2012>>
SEE PICTURES Russell Brand and Katy Perry - a love story in pictures>>
SEE PICTURES Celebrity Splits 2011>>
April Foot