Friday 29 June 2012
Cheryl Cole: I thought I was going to die when plane was hit by lightning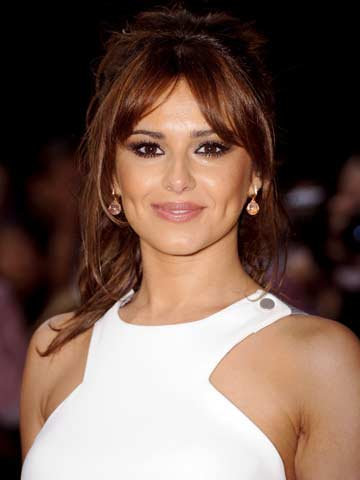 Cheryl Cole is now in Las Vegas with Girls Aloud mates Kimberley Walsh and Nicola Roberts
Cheryl Cole's life flashed before her eyes recently when she was stranded on a plane in Germany.
The singer was about to take off in a private jet from Frankfurt Airport when a huge storm engulfed the city.
'We were stuck in the plane and just sitting on the runway and a bright massive flash of light hit outside the aircraft,' says Cheryl, 28.
'I said to my friend, "That's just lightning" - and then it didn't stop.
'I was so scared that I thought, "This is it. I've got an album to promote and I've got so much to do!"'
Cheryl stayed positive by remembering she'd been through worse experiences in the past.
'When we finally took off about an hour later I was terrified we'd be hit by lightening in the air,' she tells The Sun.
'But I remembered I'd climbed Kilimanjaro, so took a bit of strength from that.'
NEW PICTURES Cheryl Cole meets fans in London>>
SEE PICTURES Cheryl Cole wears nude dress to meet Prince Charles>>
SEE PICTURES The life of Ashley Cole's ex Cheryl Cole>>
Harriet Argyle