Friday 29 June 2012
1D girlfriend Danielle Peazer shops for Eleanor Calder's birthday present online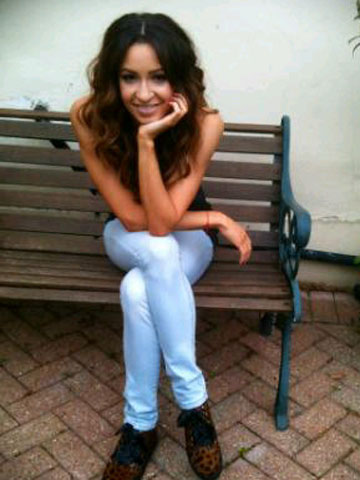 Danielle Peazer met Liam Payne on The X Factor
Danielle Peazer has been busy making preparations for Eleanor Calder's 20th birthday.
The dancer - who dates One Direction star Liam Payne, 18 - has been trawling the internet to find the perfect gift Louis Tomlinson's student girlfriend.
'having a little look online for a birthday present for @EleanorJCalder. Not long now!! xx' she writes.
The girls have become good friends over the last few months and are even planning a joint trip to see their 1D boyfriends in New York later this year.
'@EleanorJCalder Christmas trip to NYC in December, around the 3rd?? I think so! Xx,' Danielle, 23, Tweeted recently.
NEW PICTURES Get the look! One Direction girlfriends Eleanor Calder and Danielle Peazer are new style icons>>
SEE PICTURES One Direction sign copies of album Up All Night in New York to mark US release>>
SEE PICTURES One Direction continue US tour without Zayn Malik>>
NEW PICTURES One Direction and red carpet guests at the Brits 2012>>
Beth Shearing
VIDEO: One Direction's Harry Styles supports Cancer Research UK

VIDEO: One Direction coming soon
VIDEO: Teen Now meets One Direction part 1
VIDEO: Teen Now meets
One Direction
part 2
VIDEO: One Direction at Capital FM Jingle Bell Ball part 2