Thursday 28 June 2012
One Direction's Niall Horan: I can't sleep - this hotel has paper walls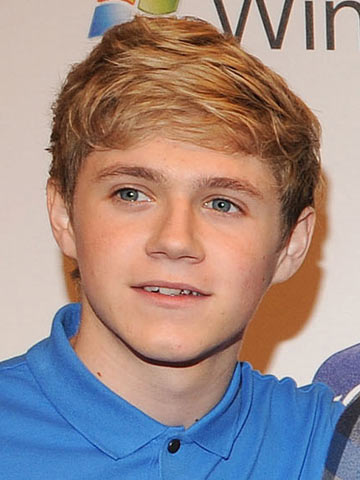 Niall Horan is in need of a nap
One Direction star Niall Horan is finding it hard to sleep in America.

The Irish star, 18 - who's due to return to the UK from the States in July - has complained to fans on Twitter that noises in his hotel are making it impossible to get a proper night's rest.
'Late in to charlotte, now no sleep, this hotel has paper walls ! Not good,' he Tweets.
'Why do hoovers have to be soo loud.'

But Niall's not always struggled to get shut-eye in the US. Only last week he bragged about staying in bed until late afternoon after the lads' gig in Houston.
'now thats how ya do it.waking up at 5:30 in the evening.im wide awake now..' he said.
MORE ONE DIRECTION PICTURES The 1D boys have fun in the sun in Australia>>
SEE PICTURES One Direction show off hot new hair in sexy magazine shoot>>
PHOTO GALLERY Harry Styles' life in pictures>>
SEE PICTURES One Direction sign copies of album Up All Night in New York to mark US release>>
SEE PICTURES One Direction continue US tour without Zayn Malik>>
SEE PICTURES One Direction and red carpet guests at the Brits 2012>>
SEE VIDEO Harry Styles and One Direction mobbed by screaming fans in London>>
Beth Shearing
VIDEO: One Direction's Harry Styles supports Cancer Research UK

VIDEO: One Direction coming soon
VIDEO: Teen Now meets One Direction part 1
VIDEO: Teen Now meets
One Direction
part 2
VIDEO: One Direction at Capital FM Jingle Bell Ball part 2