Thursday 28 June 2012
Rihanna forced to flee after fire breaks out at 5-star London hotel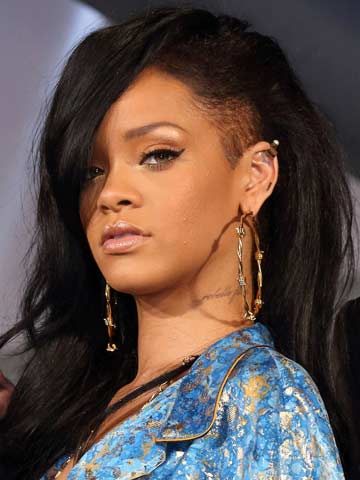 Rihanna is due to headline Wireless Festival in July
Rihanna was evacuated from her 5-star London hotel in the early hours of yesterday morning when a blaze broke out in a lift shaft.
The 24-year-old singer ended up driving around the city in a taxi after being forced to wait outside Whitehall's Corinthia Hotel with 300 other guests while fire fighters checked the building was safe.
'Roamin da streets since 6am! Fyah in da telly ‪#evacuationlife‬,' Tweeted Rihanna, along with a photo of herself in the cab.
Ri-Ri flew into the UK ahead of her headline slot at Radio 1's Hackney Weekend last Sunday.
She'd delayed her arrival by a week to spend time with her grandmother Dolly, who's currently battling cancer in a New York hospital.
'I'm in LONDON bitchesssss...I didn't wanna leave NY! I kept missing my flights hehehe,' she Tweeted.
SEE PICTURES Celebrity hair style file: Rihanna>>
SEE PICTURES Rihanna's style file>>
SEE PICTURES Rihanna's rise to fame>>
Anna Duff